Anywho, there were some occasional ad-libs, which were hilarious. For instance, the "imaginary girlfriend" sketch (my total favorite of the night) was interrupted by vicious-sounding thunder, and Dave said, "Now I'm just trying really hard not to imagine a tornado." Haha. They also said "Go Stars" which made me happy. Also, I love Kevin. And Bruce. And all of them actually. It was hilarious, and it was super raunchy which made me uncomfortable as I was with my dear madre. So I was trying very hard (and not succeeding) not to laugh at "Carfuckers." I'm sorry, it was hilarious.
I was mildly disappointed that there was no Sizzler or Simon/Hecubus sketch, but oh well. There was plenty of other wonderful hilarity.
I didn't get great photos, but I got some decent ones. And heeeeeeere they are:
I don't know why Scott looks so sad there, this is actually the end of the show when they were taking their bows and stuff. Haha.
Encore/Headcrusher. He turned on his own cast and crushed their heads, one by one. Including his own.
Kevin gets Crushed.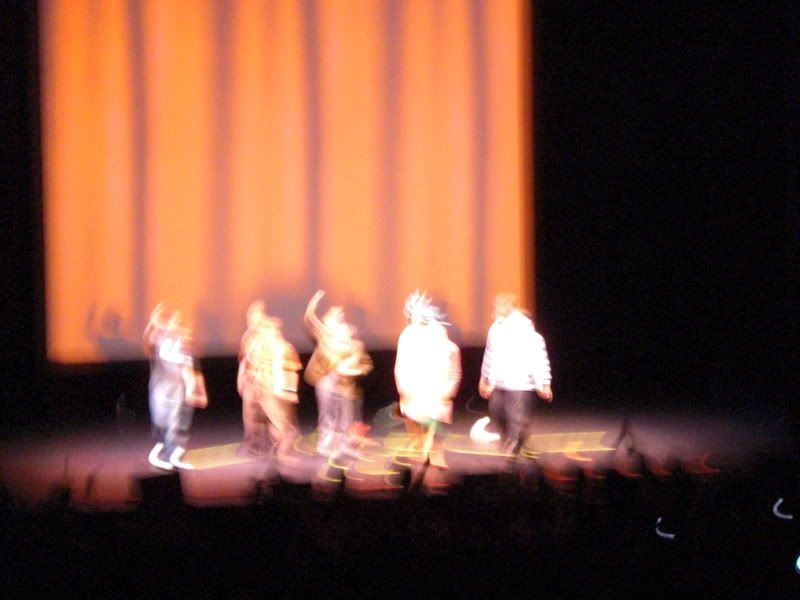 Whoa lady, use the flash why don't ya!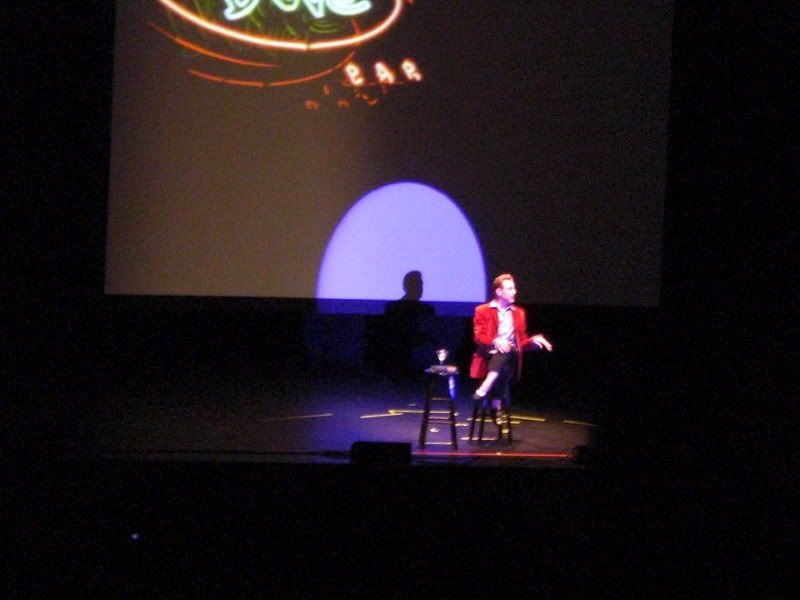 Buddy Cole, discussing a gay Jesus.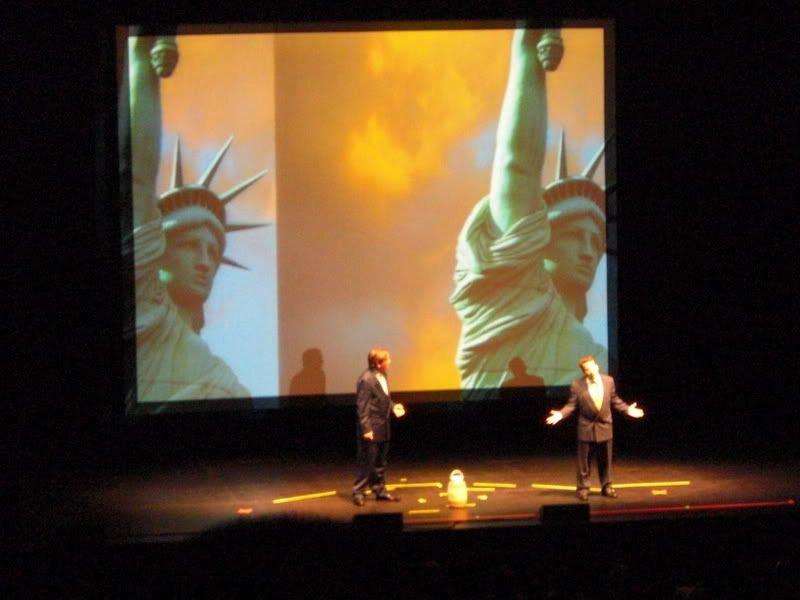 Informercial guys, selling the Gut Spigot. It's the American way.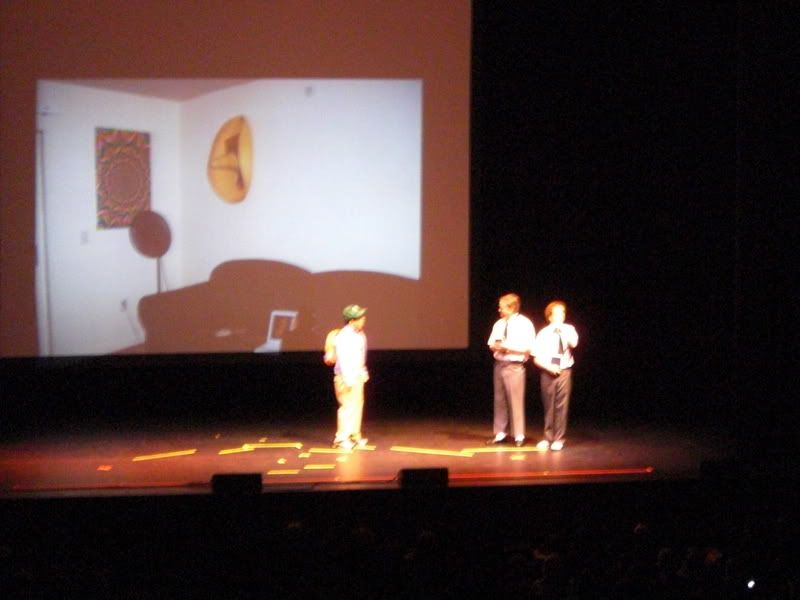 Gavin and the Jehovah's Witnesses!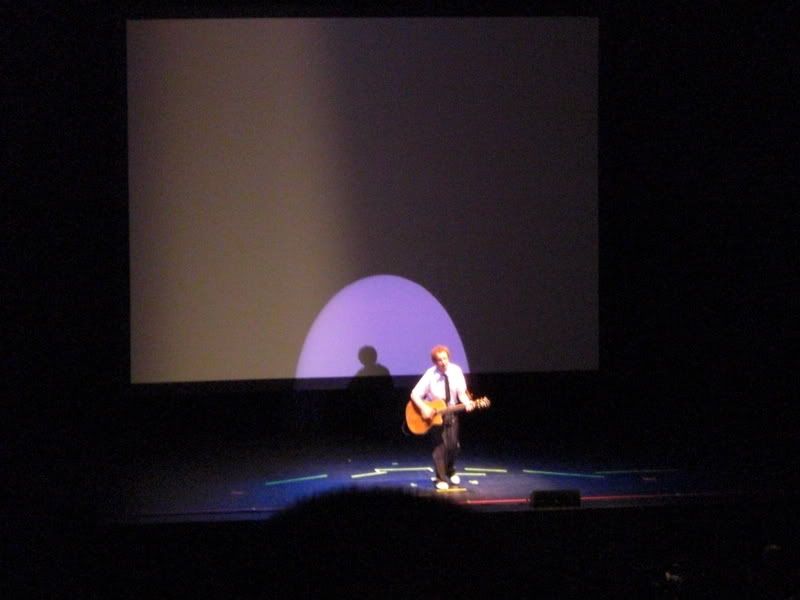 Kevin sang a "song." I found this remarkable as he used the same kind of bent-knee guitar-holding stance as Fran (yeah I'm a nerd).
C/Kathies!!!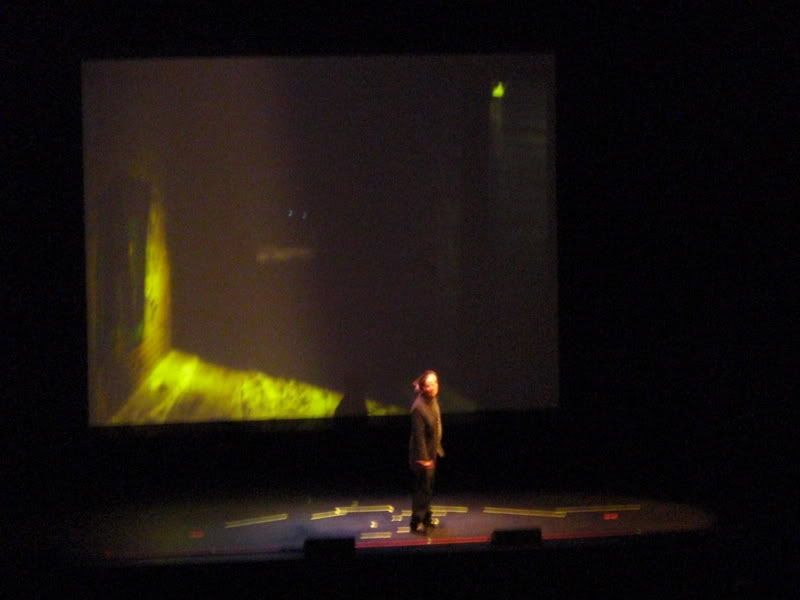 Mark contact lens monologue.
Chicken Lady.
This sketch was kind of too long and the payoff wasn't great, but there were some microphone malfunctions which helped. And Mark had a ridiculous accent, which of course was amazing.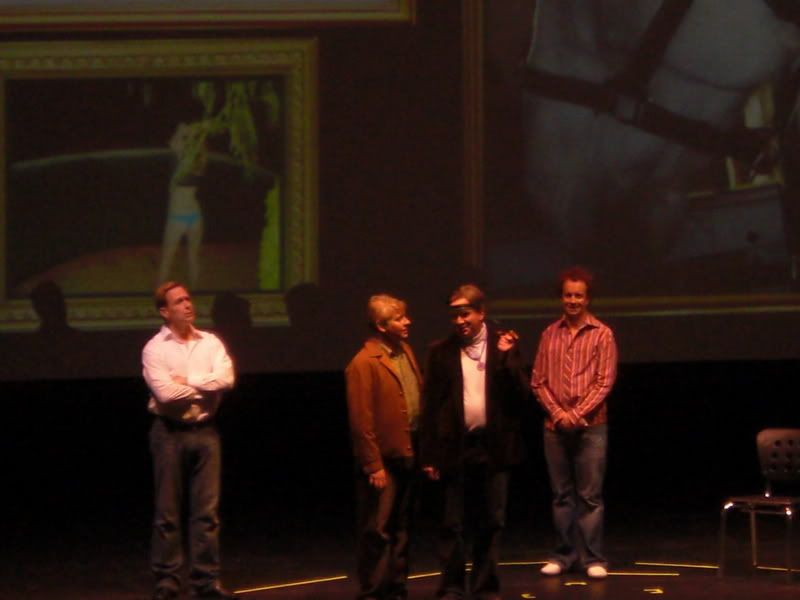 Same sketch... Mark was called "The Professor."
Bruce dancing like he's in 10th grade.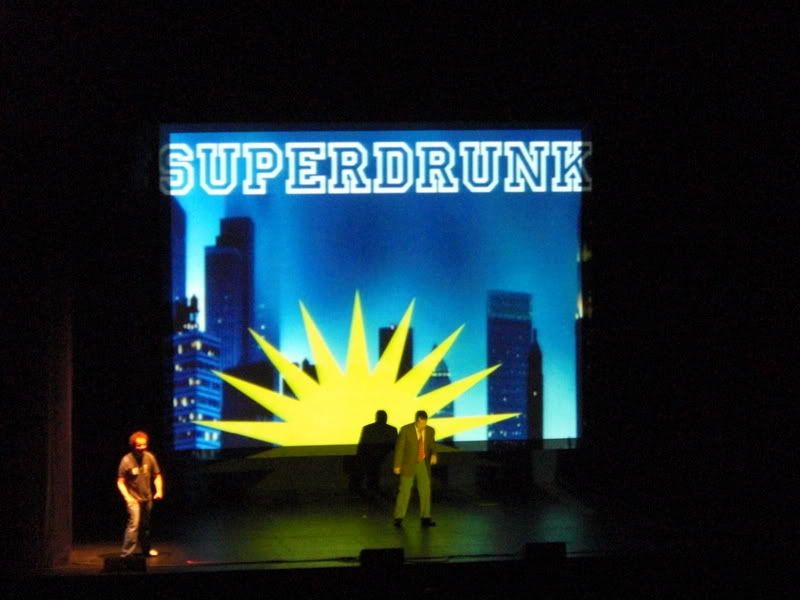 Bruce is Superdrunk, the superhero who uses his drunken powers only for the good of mankind.
Awwwww yay KITH.
I just got home from seeing the Kids in the Hall! :) I had been debating going and finally, today, decided to just go up there and see if I could get a ticket. Not only did I get a ticket, I got two FREE tickets from some radio station dude who happened to be standing there when I asked the box office lady what was still available. It was pretty sweet. Not only that, but we got inside and there was a seat conflict so we got UPGRADED! Even better. What a great night.
Current Mood:

chipper